HP DL160 Gen 9 - Rackmount Rail Guide
Our Rackmount Rail Guide serves to show how the HP DL160 Gen 9 can be rackmounted in both 4 post and 2 post configurations. RackSolutions offers the 122-2413 as an HP alternative rail for this server chassis. The rail kit mounts in both 4 post and 2 post racks.
Note: Your server may look different than the one pictured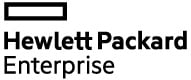 + 2Post center mount
Use HP's OEM rails with 2POST-2UKIT
or
Use RackSolutions' fixed rails, 122-2413 as an alternative
to the HP rails
+ 4Post square, round, threaded hole racks
Rack issues, problems?
Call RackSolutions if you have racking issues or if your rack is not in the ranges listed above.