HP ML310 G3 - Rackmount Rail Guide
Our Rackmount Rail Guide serves to show how the HP ML310 G3 can be rackmounted in a 4 post server rack. RackSolutions offers the 1USHL-115 fixed shelf with a weight capacity of 95 lbs to hold this model server chassis.
Note: Your server may look different than the one pictured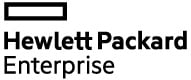 + HP Tower-to-Rack Kit (417705-B21)
Mounting Depth: 22"-35 3/4"
+ Sliding Solution
Use the 1U Medium Duty Sliding Shelf
+ Non-Sliding Solution
Use the 1U Fixed Rack Shelf
Rack Issues, Problems
Call RackSolutions if you have racking issues or if your rack is not in the ranges listed above.