Data Center Rack Cabinet Enclosures
As low as
£2,052.00
£1,710.00
Ships fully assembled. Loading dock or lift gate required for delivery.



Unique Features:
Side panels secured via inaccessible fasteners
All doors open 180°
No internal airflow recirculation
Casters and levelers not required, saving significant cost
Clearly marked rack units on EIA uprights of the rack
Features & benefits
48" or 42" of physical depth will easily accommodate modern equipment
Rack Units: 42U or 48U
Reversible doors
Static load of 3000 lbs
Compatible with overhead cabling and raised floor cabling systems
Robust steel frame
Please call for shipping rates to Hawaii, Alaska and Puerto Rico.
---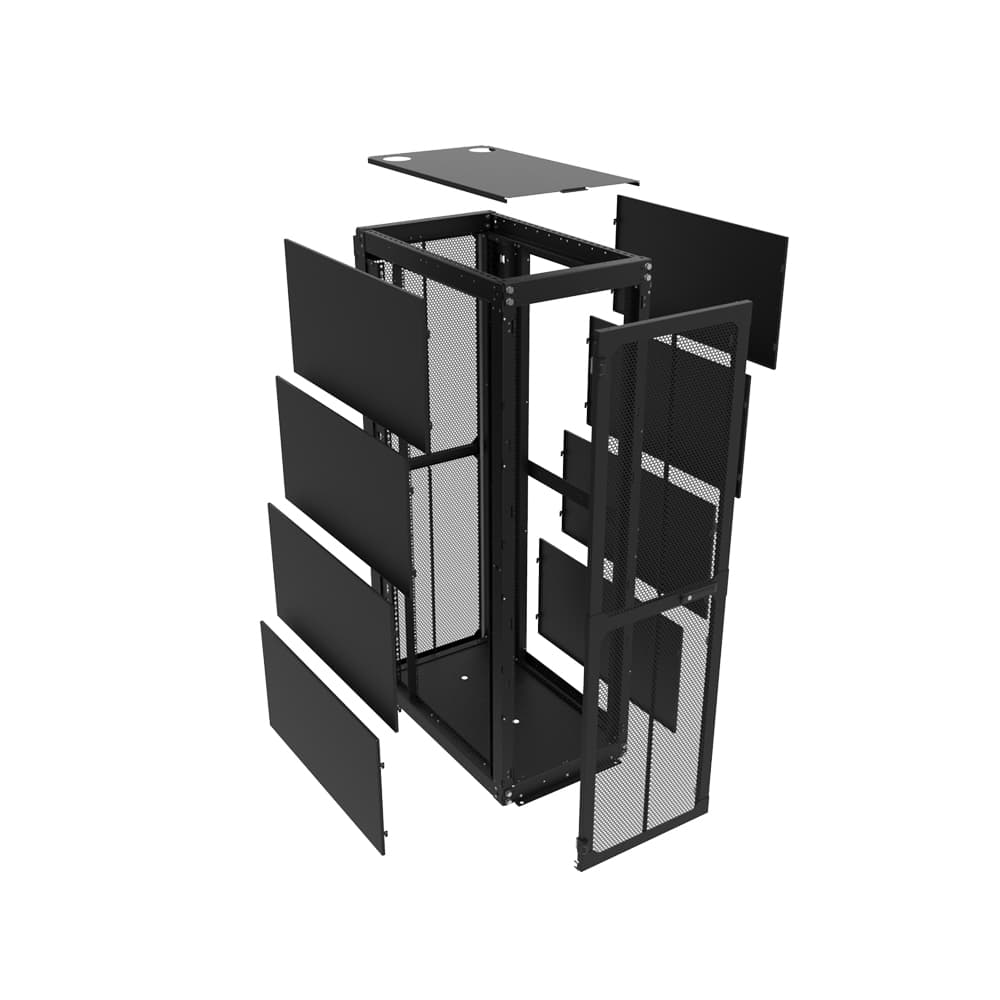 Custom Configurable Racks
The RackSolutions 151DC Data Center enclosed server racks are compatible with Dell, HP and IBM servers and computers. They are also compatible with most other standard brands as well. These server racks meet the EIA standards for 19" server racks.The fully enclosed server racks range in size from a 42U server rack or a 48U server rack, perfect for most any server room or data center. These racks also ship fully assembled and ship on a pallet . Security has been addressed as well, with our locking front and back doors and locking side panels.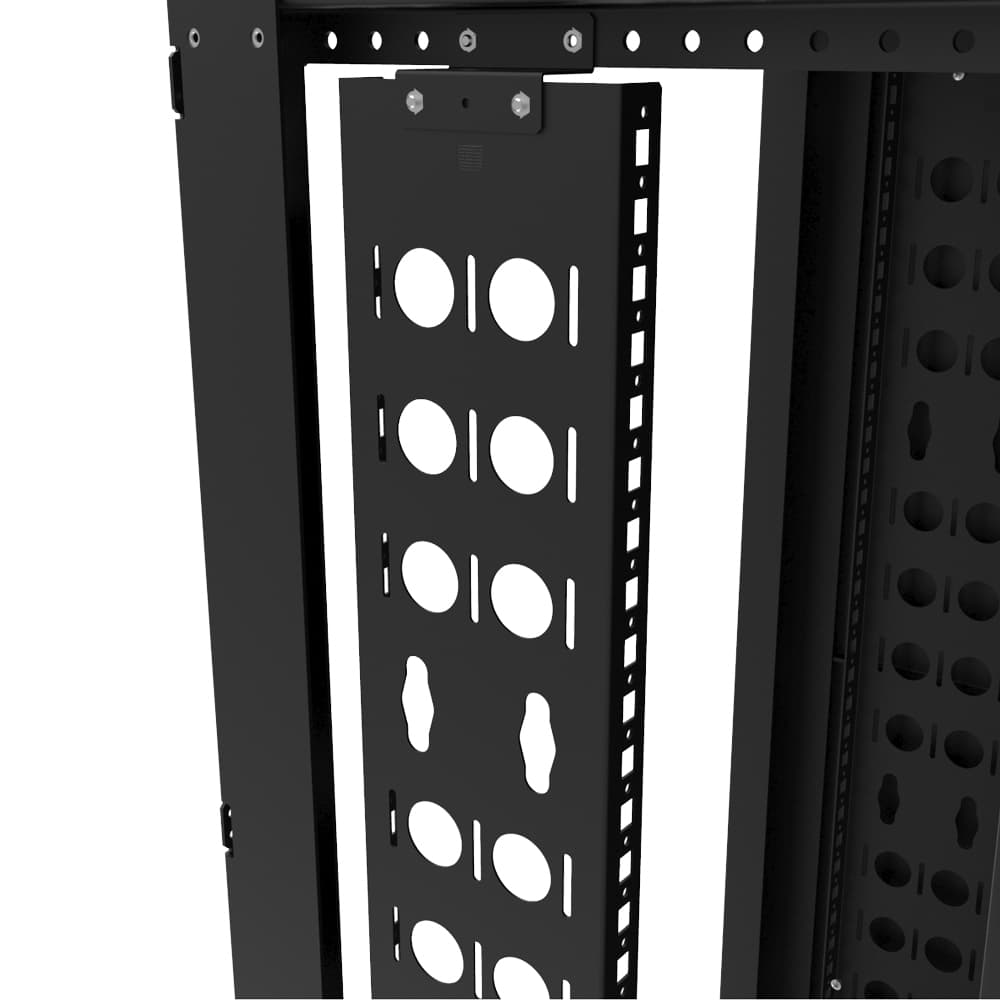 Cable Management Bars
Each of these racks come standard with 2 vertical cable management bars. The 5" width of the cable management bars create enough room to mount 2 APC style PDUs side by side. The design allows for the cable management bars to be recessed for maximum airflow pass through.
---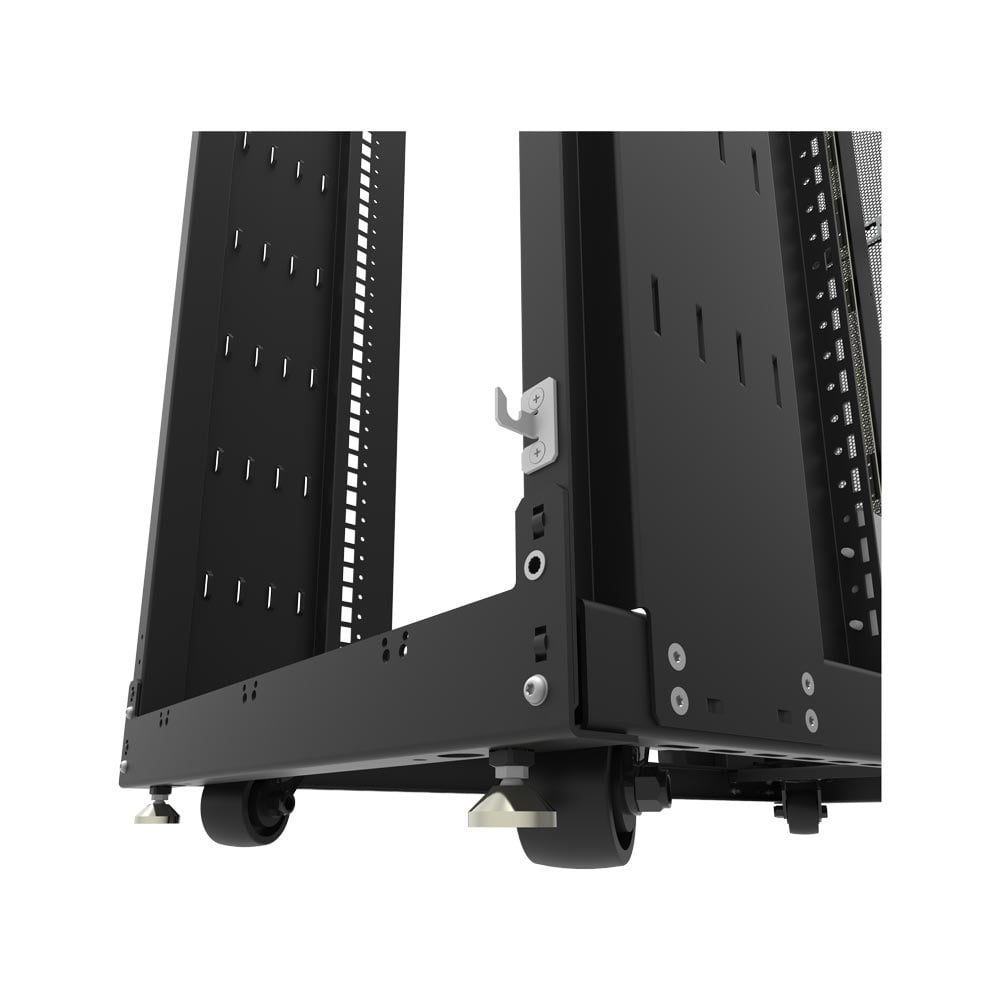 Casters & Leveling Feet Kit
This user installed upgrade kit adds casters and leveling feet to the rack to allow the rack to move while fully populated with 3000 lbs.Once the rack is rolled into place it can then be set on the leveling feet.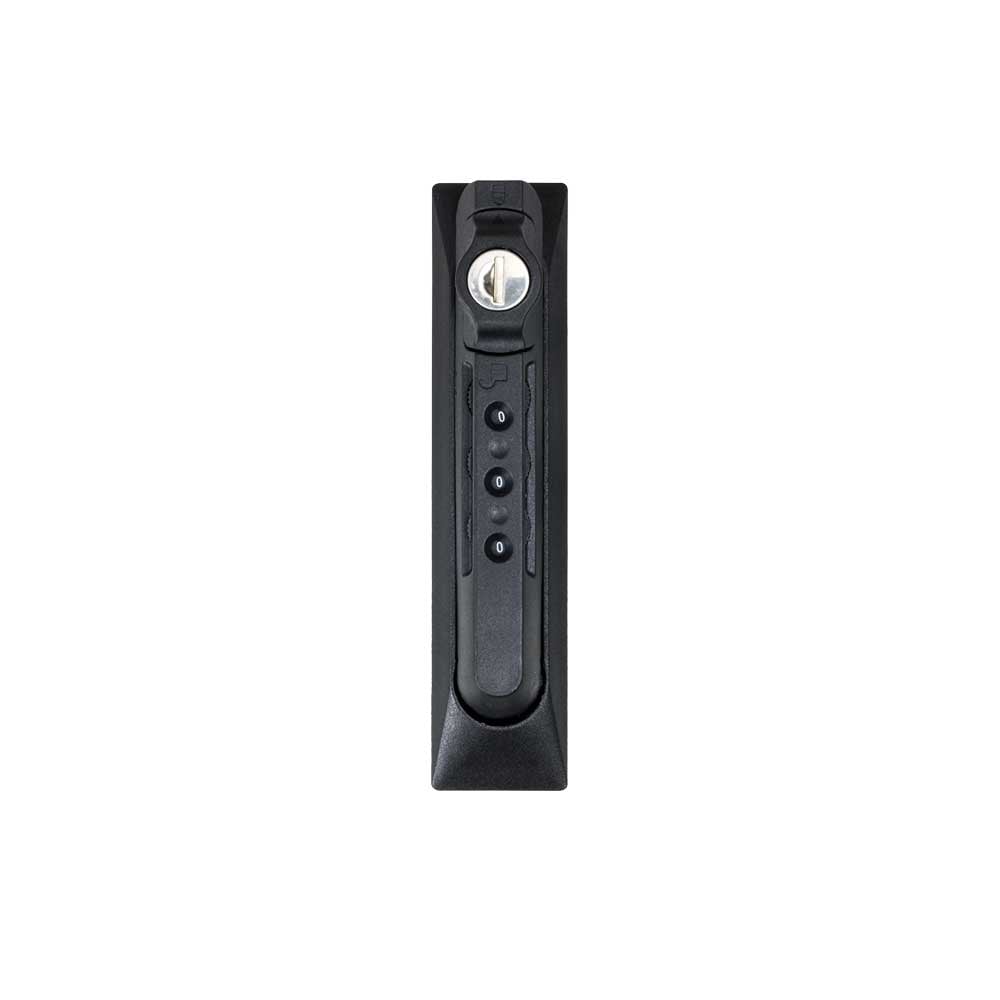 Lock Upgrade (106-4075)
The lock upgrade gives you the option of using the key or combination lock to access the rack. This feature is user install-able even after the purchase of rack. This upgrade changes the locks on the front and rear doors.
Note: This upgrade is a factory installed upgrade and may delay shipment.
---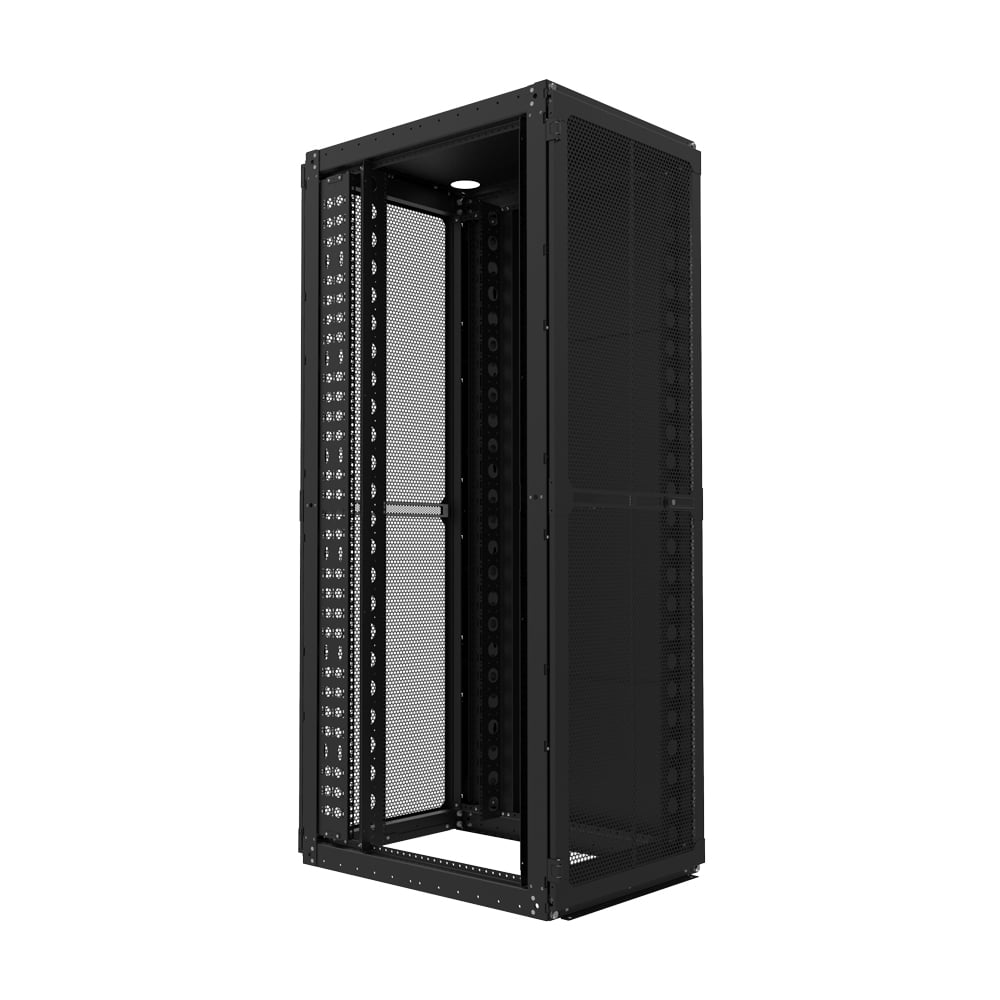 30" Wide Cabinet
The 30" Wide Cabinet is ideal as a network rack enclosure. This rack has cable pass throughs on the front uprights that run from the front to the rear of the rack. The extra width allows for high density cabling situations with network switches.
Cable Tray for 30" Wide Rack
This cable management tray (137-3111) runs horizontally through the depth of the rack (151DC-3969 Only).
More Information
Product Line
151DC
Rack Type
4 Post Rack, Enclosed
Hole Type
EIA 3/8" square holes
Rack Internal Width
EIA 19" Standard Rack
Dell Part Number
151DC-4071 - A8058820
151DC-4488 - AB009687
For a full list of Dell SKUs setup in the Dell ordering system visit our Dell SKU page.
Tech Notes
Static load capacity - 3000 lbs Dimensions: 56"H x 23.6"W x 39"D Weight: 312 lbs (151SW-4561) Dimensions: 64.8"H x 24"W x 42"D Weight: 360 lbs (151SW-4562) Dimensions: 90.6"H x 24"W x 48"D Weight: 431 lbs (151DC-4070) Dimensions: 80"H x 24"W x 42"D Weight: 384 lbs (151DC-4071) Dimensions: 90.6"H x 30"W x 42"D Weight: 448 lbs (151DC-3969) Dimensions: 85.4"H x 24.9"W x 48"D Weight: 438 lbs (151DC-4453) Includes 2 vertical cable management bars that are the same height as the U space. Note: The caster kit adds 2" of height to any data center rack. "EIA-310 19" Rack Square hole mounting posts Multiple cage nut sizes fit in square holes Reversible doors
Finish
Durable, powder coat finish
Assembly Notes
Ships fully assembled on a pallet
Rack Doors
Removable, lockable and reversible
RoHS Compliant
Yes
TAA Compliant
Yes
We found other products you might like!